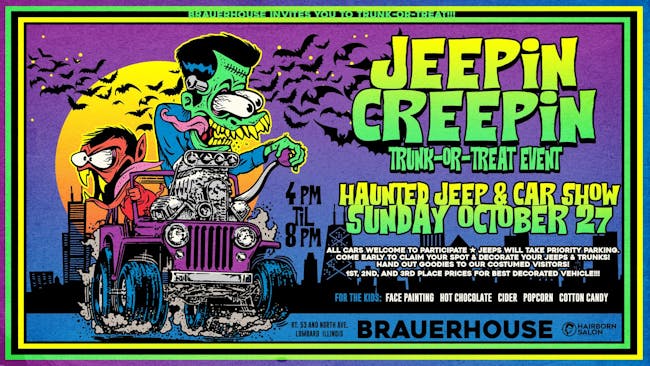 Jeepin' Creepin' Trunk or Treat Haunted Jeep & Car Show at Brauer House
Jeepin' Creepin' Haunted Jeep and Car Trunk-or-Treat Show at Brauer House, Lombard. Brought to you in part by Wildside Jeep Customs.
Come out to Brauer House for the ultimate Jeepin' Creepin' Haunted Jeep & Car Show Trunk - or - Treat event at Brauer House Lombard. Presented in partnership with Wildside Jeep Customs (www.callwildside.com) of Naperville.
All Cars are welcome to participate, but Jeeps will take priority parking. Come early to claim a prime spot in the lot. Decorate your cars and jeeps! Enter to with 1st, 2nd, or 3rd prize for the best decorated trunk and vehicle. Plus, hand out goodies to all of our costumed guests. PLEASE, bring the kids!!
PLUS, we'll have hot chocolate, cotton candy, cider, face painting, and more for the little ghouls and goblins. Along with some seasonal libations for adults! The event starts at 4PM and goes until 8PM so come out and have a blast!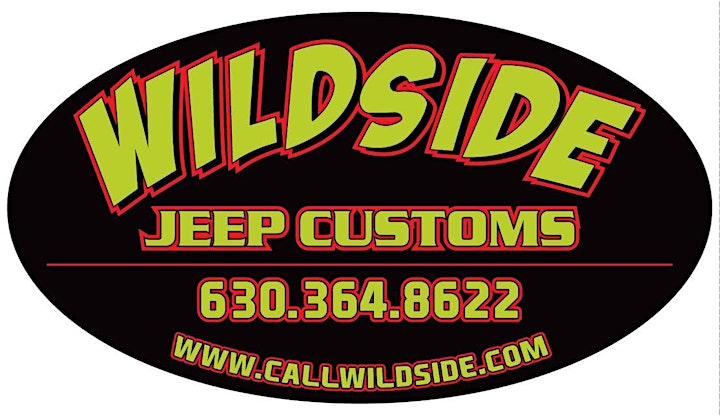 Venue Information:
Brauer House
1000 N. Rohlwing Road #13
Lombard, IL, 60148