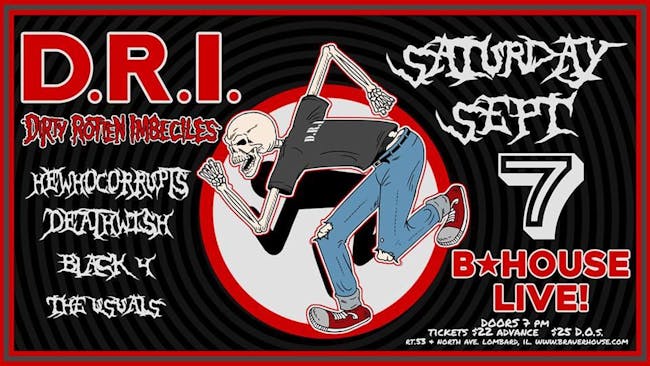 Dirty Rotten Imbeciles
Deathwish, Hewhocorrupts, The Usuals, Black4
$22.00 - $25.00
Sales Ended
Dirty Rotten Imbeciles (DRI) with Deathwish, Hewhocorrupts, The Usuals, and Black4 on the BHouse LIVE stage at Brauer House, Lombard.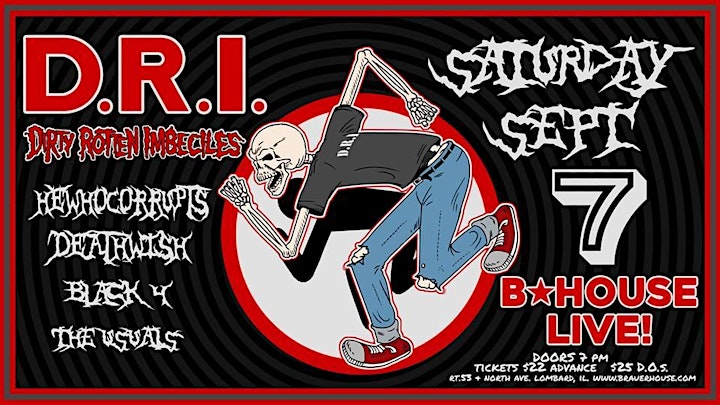 BHouse LIVE presents Dirty Rotten Imbeciles (DRI) with Deathwish, Hewhocorrupts, The Usuals and Black4 on the big BHouse LIVE stage at Brauer House Lombard. Ticket's on sale NOW!
Doors 8PM/Show 8:30PM | Advance $22/Door $25 | 21 & Over | **FREE Parking**
DIRTY ROTTEN IMBECILES:
Dirty Rotten Imbeciles is a hardcore/punk/thrash metal band. Frequently credited as the abbreviated D.R.I. Although they began in Houston, TX, in 1982, the band relocated to San Francisco, CA, in 1983 and are generally associated with both cities. Today, they band members in both cities.
D.R.I. is led by founding members Kurt Brecht (vocals) and Spike Cassidy (guitar). The band's name was taken from one of the insults that Brecht's father hurled at the group, who practiced at the Brecht family home, when they first started playing together. In the beginning, D.R.I. was a hardcore punk band and was renowned for their extremely short and fast songs (their debut EP featured 22 songs in 18 minutes). By the mid-1980s, the band was one of the first to mix hardcore punk and thrash metal, which would become known as the "crossover" sound. The band has a dozen or so official releases, as well as numerous appearances on compilations.
After the release of their last studio album to date ("Full Speed Ahead" in 1995), D.R.I. continued touring regularly over the next 20 years, with only a hiatus while guitarist Spike Cassidy recovered from cancer. The band did not record any new music until releasing the EP "But Wait... There's More!" in 2016.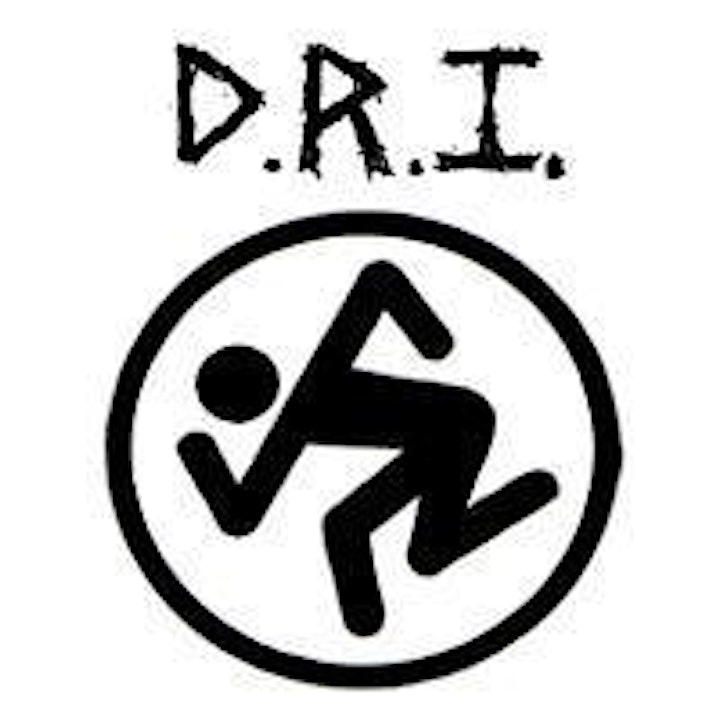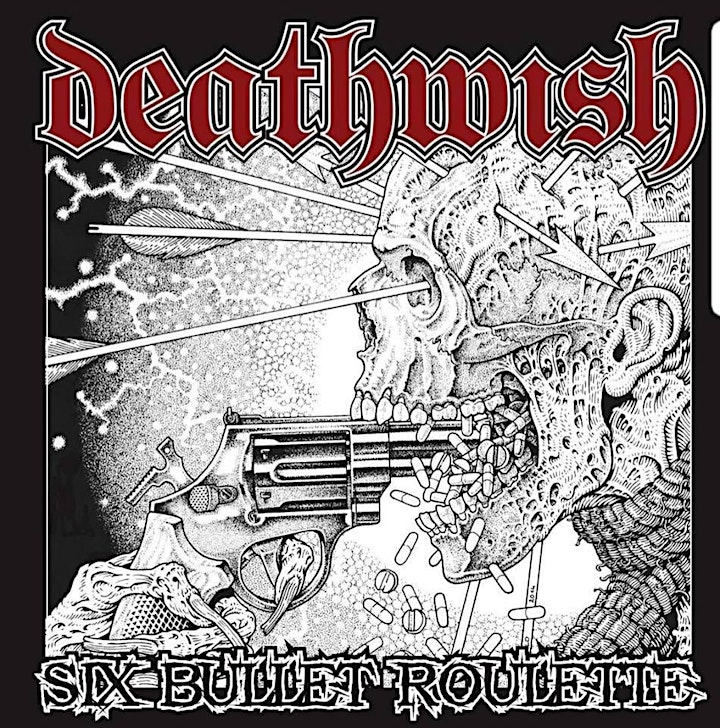 BLACK4:
Black4 consists of former members of Guiltrip (Curt and Jason), Hungry Onion (Bryan) and the drummer of Fist-a-Gon and Bello (Brian). The group was formed in 2011. Infusing various rock styles to create an ever evolving sound.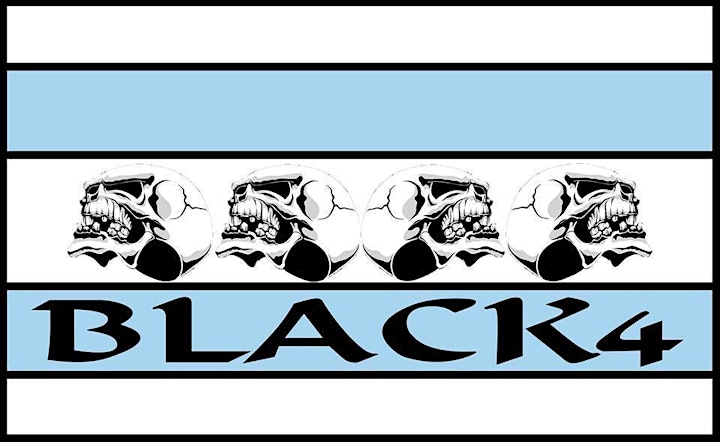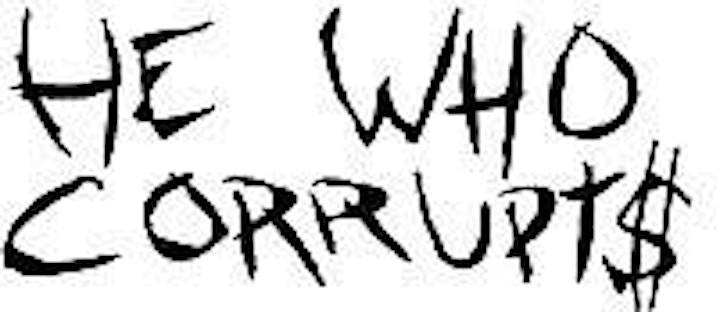 THE USUALS:
Hailing from Elgin IL, The Usuals were established in early 2000. After a couple different line up changes, the band has now come to a fixed position of punk rock veterans with ex members of Tricky Dick, The Four Squares, FTF and The Oil Can Boys! With a vast library of influence, The Usuals deliver an eclectic Midwest sound sure to please the musical tastes of all generations!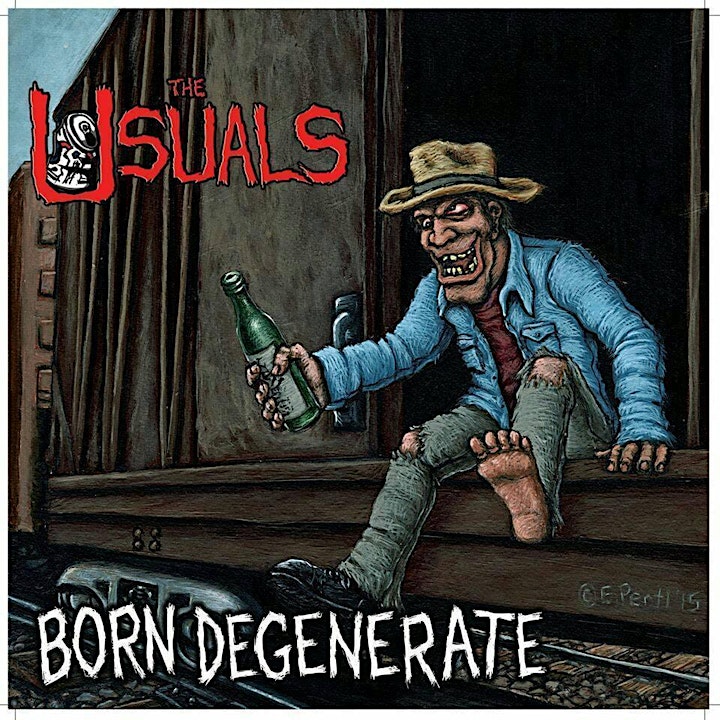 Venue Information:
BHouse LIVE
1000 N Rohlwing Road #13
Lombard, IL, 60148